Can't Poop?
One Small Serving Of This At
Breakfast Helps People Over 40

Enjoy Perfect Poops Daily...
Add this "unusual nutrient" to coffee or tea, to effortlessly
and fully empty your bowels every single morning…
Have you ever poured Drano down a clogged pipe…
And watched in amazement as weeks… months…
Maybe even YEARS of backed-up gunk suddenly vanished…
Letting the pipe finally flow free again?
Well if you aren't pooping as much as you'd like…
If you feel like your bowels are clogged up…
Pushing your belly out and causing uncomfortable gas and bloating…
Creating embarrassing gas that could clear out a room…
Making you feel heavy and lethargic by literally weighing you down...
I'd like to show you this one unusual jungle fiber you can add to your diet…
That Acts Like Nature's Own

"Drano For Your Bowels"…
Yet it's one of the healthiest foods on the planet...
Helping to effortlessly and fully flush your bowels every single morning…
So you feel lighter and more energetic…
Reduce gas and bloating so your stomach shrinks...
And enjoy clean, fast "ghost wipes" to avoid painful chafing...
By doing nothing other than adding it to your morning coffee, tea, oatmeal or smoothie.
In fact, what I'm about to share with you
has been scientifically shown to…
Help you poop up to 171% more than you do right now

 

- That's the difference between pooping about 2x per week versus 7 days a week...

 

1
Quickly remove 5-20 pounds of backed up poop that's weighing you down

 

- So you feel lighter, more energetic and less bloated…

 

2
Boost healthy gut bacteria by up to 344%

 

- Establishing a "bulletproof gut" so you can stay regular, be less sensitive to foods, be less gassy, and even enjoy a stronger immune system…3

The best part is that all this can happen...
WITHOUT changing your diet…
WITHOUT gagging on toxin-filled, gel-like psyllium fiber every day...
And WITHOUT resorting to dangerous, embarrassing laxatives, suppositories or enemas…
In fact...
This New Discovery Makes Traditional
 

"Pooping Solutions"

 

Like Psyllium Fiber
And Laxatives

 

Completely Obsolete…

That's because it solves the #1 problem causing you to poop too little OR too much…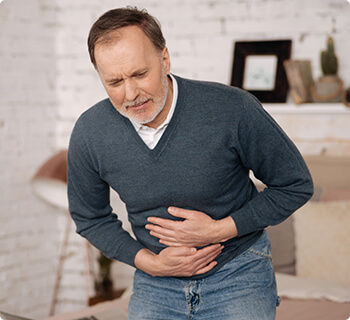 That fiber alone can't fix…
That laxatives actually make worse…
And that other solutions simply don't help.
I promise I'll show you EXACTLY what it is…
HOW it works (along with mountains of scientific research)...
And why it can transform your life just like it did mine.
 This is a Shop at Mags™ Five Star Product
Our Guarantee:

 ☑️  Tracking number for every order
 ☑️  Safe payments via Stripe® 
 ☑️  Friendly customer assistance support@shopatmags.com
 ☑️  Easy Refunds!
Free Shipping Worldwide:
Under the current conditions, US shipments are averaging 5-15 business days for delivery.